Tatiana Blanqué is a committed artist. For many years she has dedicated herself to defending our environment, our ecosystem that feeds and oxygenates us. Her works are a testimony of her love for nature and especially the need to preserve it. On immaculate white backgrounds, Tatiana shapes oases of peace, natural, pure, authentic and pollution-free landscapes. In her latest collection entitled "Trees cry and Nature Breaks", the tone is more alarming. Neglected, abandoned, the trees cry with sadness and despair.
With the Covid crisis, Tatiana Blanqué felt even more the need to relive what it means to be surrounded by trees, nature, silence, to touch the trees, to breathe their smells… "But today we can no longer touch, we can no longer feel direct contact with things, because we now need a filter to continue living", says Tatiana Blanqué. The Skin Metamorphosis project began at the end of May, through the "containment capsules" that Tatiana offered to the Villa Casa Foundation in Barcelona. In these artistic capsules, the artist chose to use latex gloves on which she recreated natural landscapes, drawing tree trunks, branches and leaves.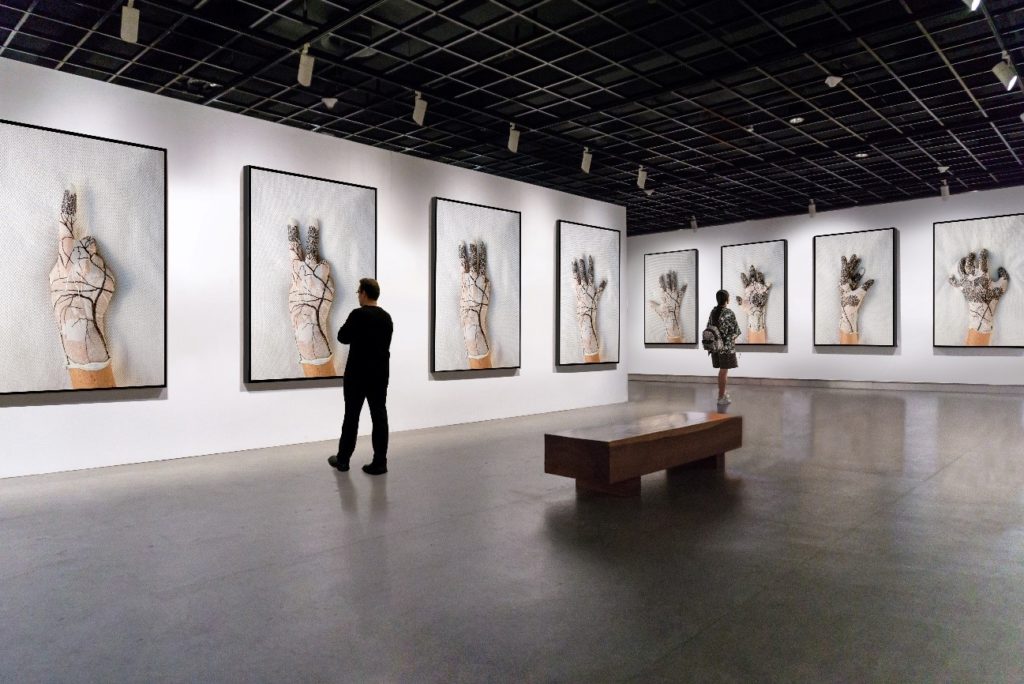 These latex gloves to which we have already become accustomed, this new skin, this new epidermis, this protective barrier against the outside, are now at the heart of a new artistic project that Tatiana Blanqué wants to propose to several Museums and exhibition spaces. For this project, each glove image would be printed in 200x150cm on Hahnemüller paper. The aim of this installation is to recreate an artificial environment, a dense forest full of trees. The installation would be accompanied by sound patterns typical of a forest (crackling branches, rustling leaves, birds singing).
Through this vibrant ode to nature, Tatiana Blanqué wants above all to draw our attention to the great capacity that human beings have to adapt, in order to survive, to the detriment of their entire environment! "We can't ignore what is happening right now, we are losing our parents, our grandparents, our friends. Who would have thought that we would ever find ourselves in such a situation? And what would have happened if the virus had attacked nature? »