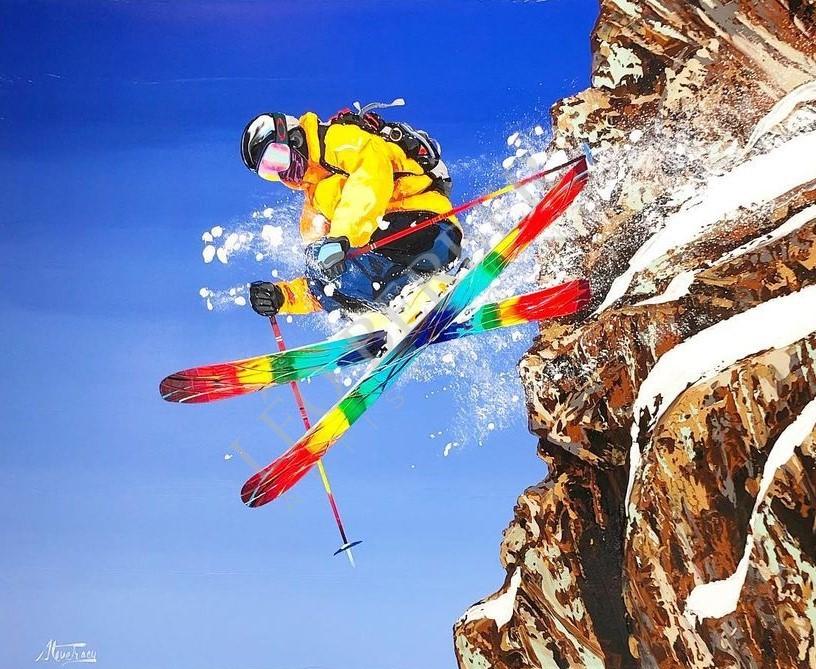 Born in California, Steve Tracy is currently living in Canada. He is well recognized for his sports figures, especially his dynamic skiers, bikers and snowboarders, moving powerfully and playfully through the Canadian Landscape.
Emmy-award winning artist, Steve Tracy sublimates the athletes in action by capturing the energy and the movement, offering us a breathtaking freshness and a visual adrenaline rush. Through his painting, people can feel the icy wind whipping the face or the thrill of an exhilarating ride through a mountain trail.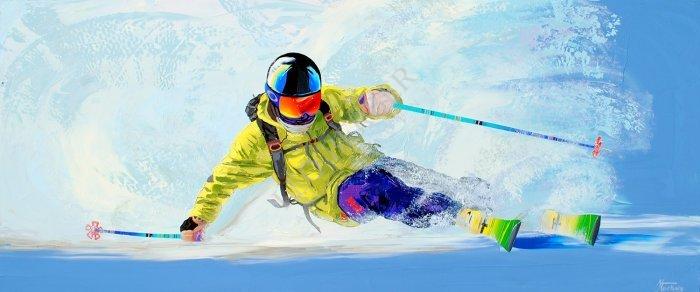 Collected worldwide, Steve Tracy's paintings are easily recognisable because of the luminosity that emanates from his work, and his palette of vibrant colors that comes from his time spent in California and Hawaii: "regardless of the medium, my art reflects my passion for colour, natural landscapes, and imagination. I find daily inspiration from the natural beauty of my surroundings and from my own mindful experiences. I consequently lean towards scenes that are not confined by the parameters of reality".
Over the years, Steve Tracy has developed a very specialized technique. In Steve Tracy's work, the viewer can enjoy each brushstroke, each of the wide range of vibrant colours used so profusely, from near and far… "There is so much of me in every stroke, you can see my heartbeat," commented one day Steve; the world is my palette; a world that I love and wish to improve through the visual communication of beauty."
Not only the energetic paintings of Steve Tracy invite us into the wide open spaces and virgin snowfields of Canada, but they also endlessly inspire us to move, to hit the trails…