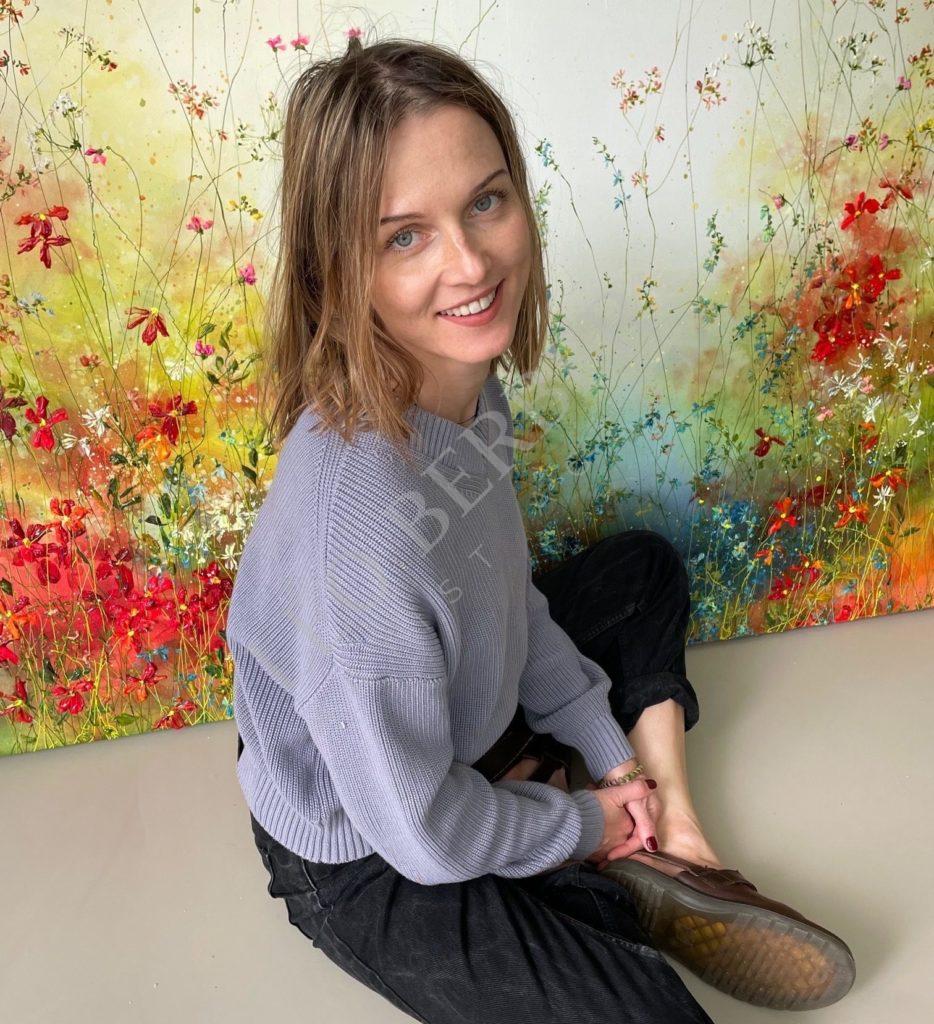 Yulia Muravyeva (b. 1980) is an accomplished artist whose creative journey began in Russia during her pursuit of a classical art teaching degree. Her early venture led her to the intricate world of restoring and creating icons and classical paintings. However, in the year 2000, Yulia's path took an unexpected turn as she moved to Amsterdam, Netherlands.
As she settled into her new environment, Yulia sought ways to integrate herself into the Dutch culture, and her fascination with flowers opened the door to a captivating exploration. A typical local tradition of bringing home a bouquet from weekly grocery shopping was the inspiration that got Yulia working. Yulia withdrew herself in her studio and what initially started as a simple idea of gifting flowers soon blossomed into the enchanting wildflower landscapes we know today.
With only limited knowledge of the local art scene, Yulia took a bold step and independently participated in an art fair. Immediately she captured the attention of national and international galleries, and soon after, her works got displayed in several Dutch galleries.
Yulia Muravyeva's art has the enchanting power to transport us to vibrant pastures brimming with delicate wildflowers. Her breathtaking works transmit positive energy and peacefulness. She meticulously layers paint to infuse her vibrant flora with depth, all set against a backdrop of varying hues and shades, insinuating the surrounding.
Today, Yulia's floral masterpieces grace the walls of numerous European galleries and are represented at art fairs world-wide.
Medium: Acrylic on canvas