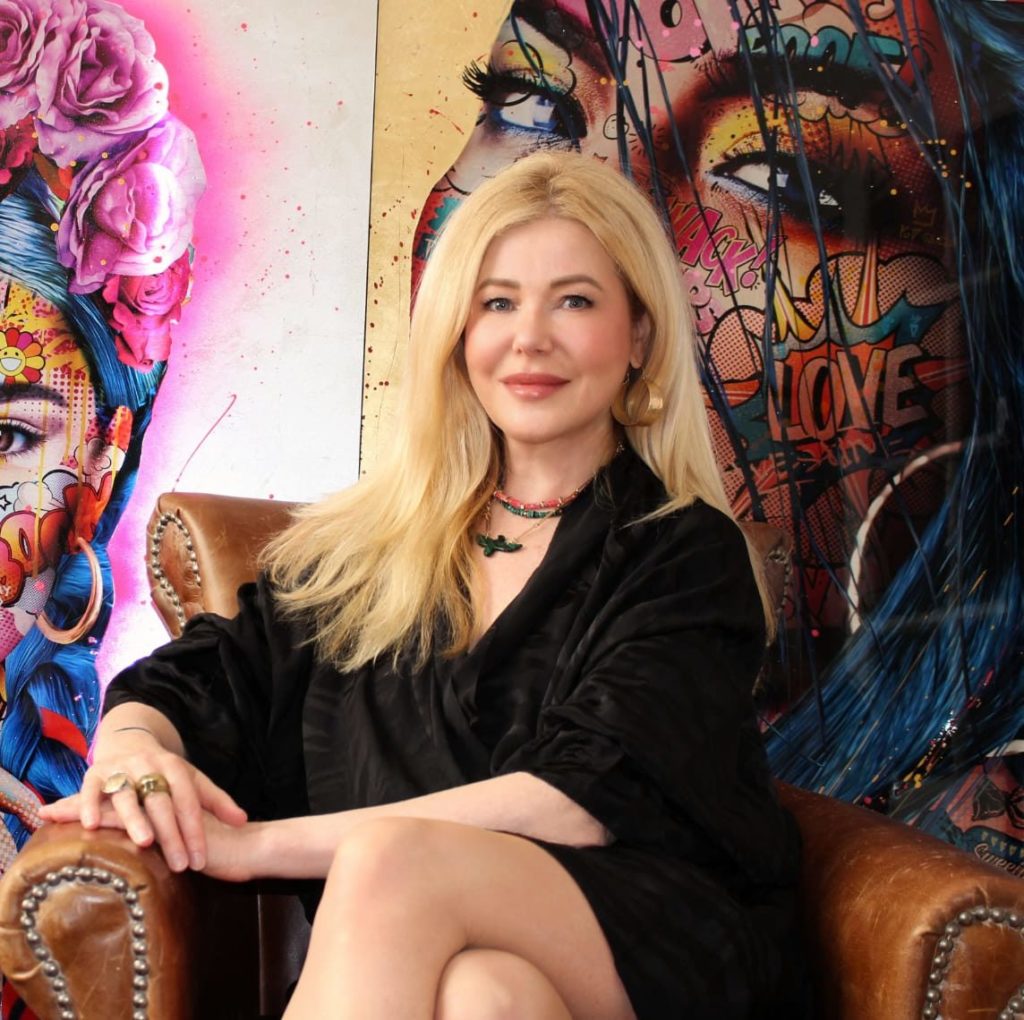 Monika (b. 1975) was born in the center of France into a family of Polish artists and has studied classical and digital arts at the prestigious Universities of Beaux-Arts and the Ecole Supérieur des Arts et des Industries Graphiques (University of Graphic Arts) in Paris, where she is having her studio now as a full-time artist.
Monika is passionate about human rights and uses her artworks to express her views about the status of women all over the world. She believes that it is important for art to promote the freedom of women, to show them acting outside social constraints.
Her pop-art masterpieces are explosions of creativity and imagination. While her subjects display the attributes of pop culture's classic heroines (attractive, provocative, powerful, stylish,…) they are also the product of her personal vision with contradictory traits such as fragility, sweetness and a lyricism. Monika's work inhabits a fantastical narrative landscape which abounds in fascinating colours, tributes and tropes. She almost overplays the femininity of the individuals she represents, making us question what it means to be a woman in the modern world. Each piece offers both a critique of society and an affirmation of the artist's fierce desire to imprint her personality on what she describes as a "chaotic, saturated and obsessive world".
Working closely with a fashion photographer and makeup artist, Monika discusses her initial ideas for an artwork or a series before choosing a model and setting up a photo shoot. The session provides a starting point as she uses the photographs as source material, combining elements from different pictures, exaggerating certain aspects yet retaining a certain overall realism.
Monika uses cutting edge technology to create mixed-media art saying technology enhances her ideas and allows her to be more inspired and creative.
Her canvas exists of brushed aluminium, with a resin finish and often, her work is finished off by gold or copper leaves.
MEDIUM: mixed media