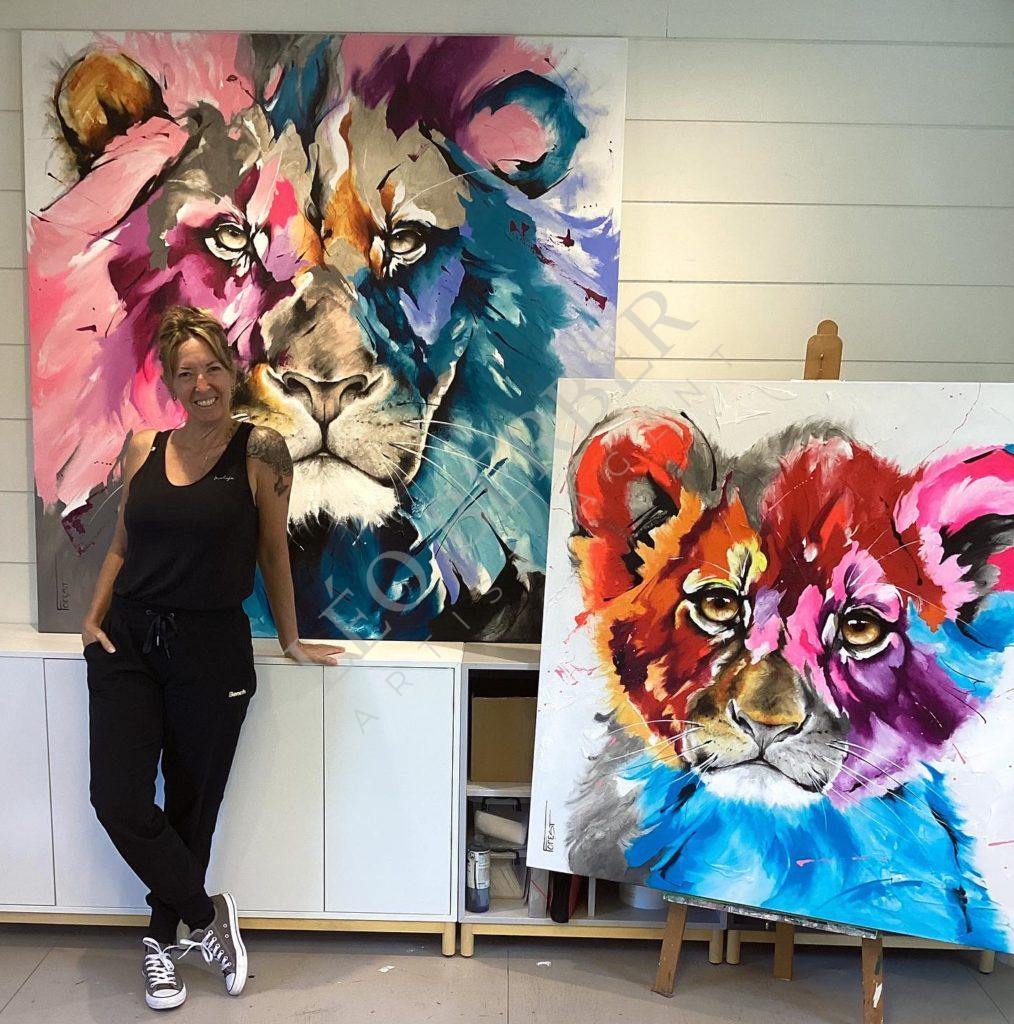 Josée Forest began exhibiting hyperrealist, brightly coloured floral works that she painted on smooth backgrounds in galleries.
While maintaining her attachment to sparkling colours, Josée then turned to producing animal works by experimenting new techniques. She abandons oil to turn to acrylic, textures her backgrounds, and above all, she begins to slowly detach herself from her subjects to introduce more abstraction.
In her works, bright colours are always in the forefront. Red, orange, yellow, Josée Forest mixes bold, vibrant, unexpected and surprising hues, giving her animals a magnificent visual vivacity.
Her very luminous animals are the result of a whirlwind between the contemporary figurative and the abstract. This perfect balance breathes a lot of freshness and dynamism into her creations. Josée embraces us and also leads us into a world of freedom through the nonchalance of her brushstrokes and her sometimes sensual, sometimes fiery gestures. Her works are part of many private and corporate collections around the world, including Canada, the United States, Mexico, France, England, Japan, China and Australia.
MEDIUM: ACRYLIC ON CANVAS