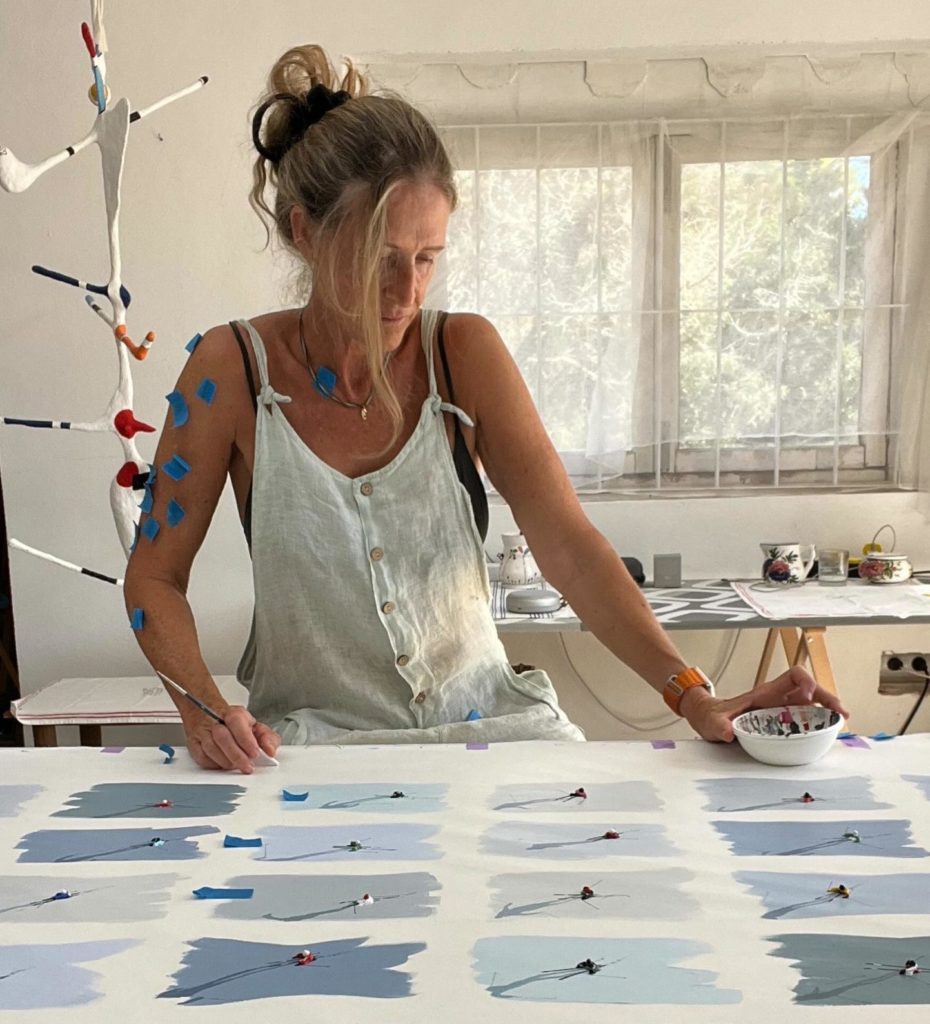 Gloria Estefanell, born in Barcelona (Spain) in 1960, is a multidisciplinary artist whose profound passion for sports deeply influences her artistic creations. Her work spans a variety of subjects, from cross-country skiing to golf, sailing to tennis, portraying the diverse array of sports primarily practiced in natural settings, whether at sea or in high mountainous regions.
Gloria Estefanell's professional journey intertwines closely with design and the realm of sports. As a successful athlete and sports manager (she has been Spain's windsurf champion and has participated in three Olympic games), she knows as no other how to pass on the emotions, lights and colors that are experienced while practicing sports.
Primarily a self-taught painter, Gloria masterfully showcases her artistic versatility by combining acrylic, watercolor, and oil techniques while not shying away from different surfaces as well (textiles, ceramics, porcelain,…).
MEDIUM: MIXED MEDIA