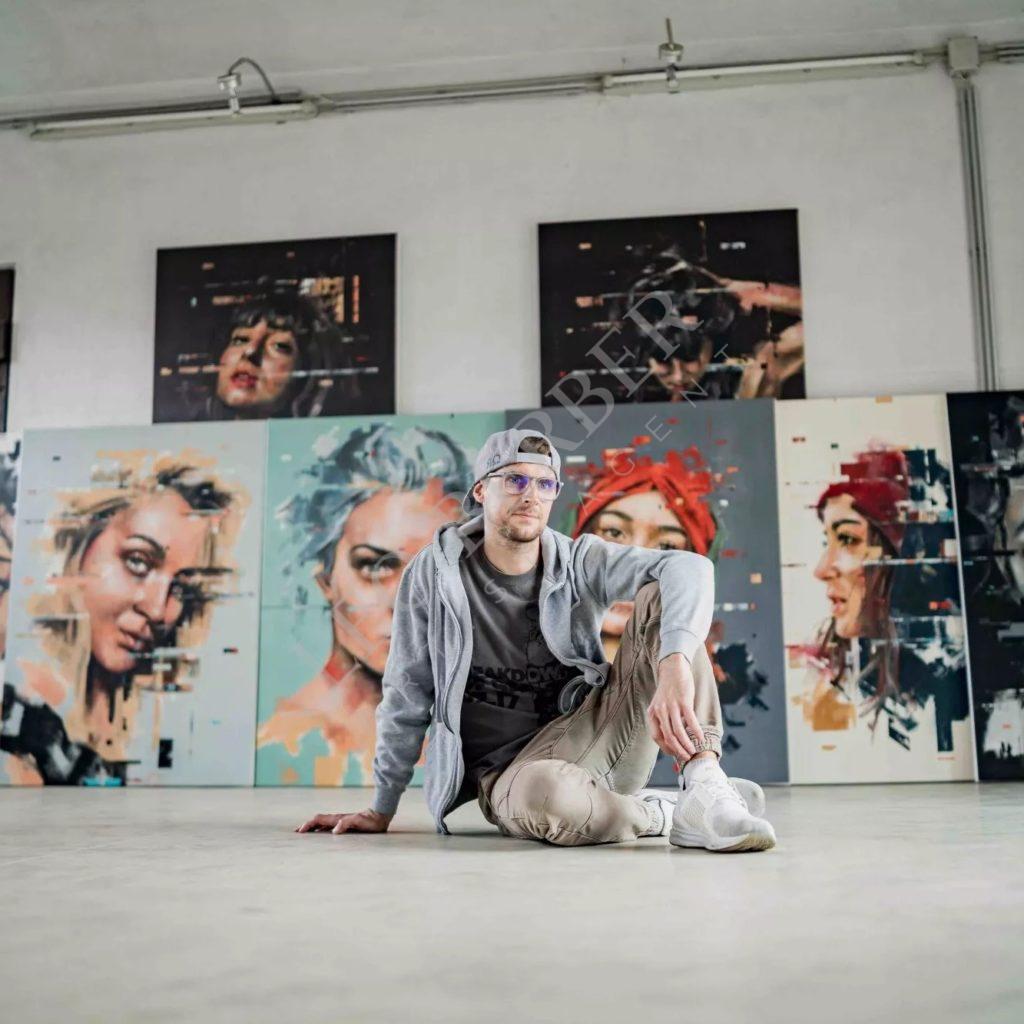 Georg Pummer (b. 1983) is born and raised in a small village close to Vienna, Austria. From early age, Pummer showed interest in art and painting and therefore chose to form himself professionally as a specialist in car body painting. His technical expertise not only facilitated his growth as an artist on canvas, it became a source of inspiration.
Art on canvas is a form of relaxation, a drive, for Pummer. An unfinished piece acts as a magnet, drawing Georg back to his studio until his ideas have been completely and precisely put down.
His approach is highly influenced by an apocalyptic belief and the impact technology can have on mankind and the environment. Among his greatest role models, Pummer counts the Swiss surrealist H.R. Giger, who made history not least because of his contribution to the Alien movies.
Georgs' portrait work focusses on the brevity of all being, feeling and thinking. Just as beauty is limited in time, so are our feelings, our perceptions and our perspectives.
The artist delicately distorts and pixelates his portraits, applying a technique he calls "glitch style". By doing so, he subtly includes elements of the new digital world into his work and shows how it alters and impacts the here and now. Nothing is forever: while meticulously detailed beauty can be observed, at the same instant it may start to dissolve into individual particles. While creating his snapshots in time, Pummer ensures that the eyes and mouth remain intact in order to keep the motifs of the depicted subject legible and thus giving the viewer orientation.
Georg Pummers' art pieces are exhibited in the USA, China, Korea, Italy, England, France and the Netherlands, and can be found in numerous international private collections.
MEDIUM: Acrylic on Canvas