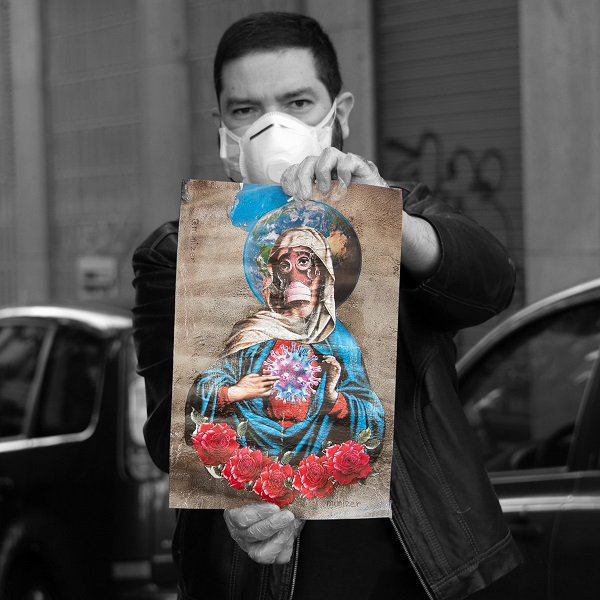 Born in 1974 in Mexico, Ernesto Muñiz studied graphic design at the Ibero-American University in Mexico City, then turned to photojournalism. He worked for several photographic agencies, newspapers and magazines around the world. 
In 2007, after a period of personal crisis, Ernesto became interested in collage, which he defines as a more personal form of expression: "For me, photography is the expression of my external world, the one I live in; whereas collage is more introspective, more peaceful." Collage then became an obsession, an outlet, a liberation, a reason to live. 
It is through Street Art, on the walls of London, Mexico City or Madrid, that his collages started to articulate, structure and come to life. Alongside Banksy (with whom he will also have a collective exhibition), D'Face and Stik, some of his works also appear in "New Street Art" Street Art photographer Claude Crommelin's book. In parallel, Ernesto gradually take part to solo and group exhibitions in England, Mexico and Spain.
In his works, Ernesto Muñiz gives us a concise narrative of his way of seeing life. He creates captivating and powerful works, addressing spiritual, political and social issues in a humorous and ironic way.
Recently, he created for Netflix, the official poster for the second season of the "Narcos Mexico" series.
Today Ernesto continues to participate in numerous exhibitions around the world, in France, Spain, England, Colombia, and China.
MEDIUM : ANALOGUE & DIGITAL COLLAGE