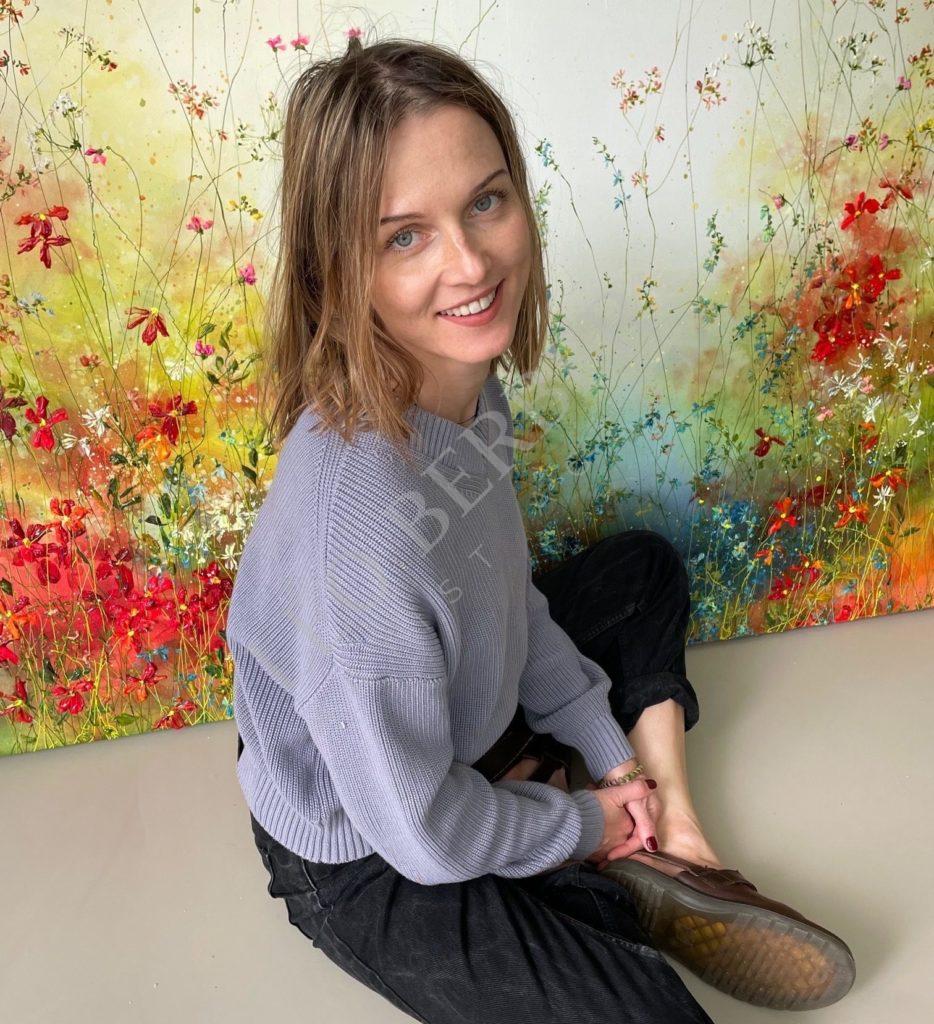 Yulia Muravyeva (b. 1980) is an accomplished artist with a strong technical background. Yulia's artistic journey began in Russia, when pursuing a degree as a classical art teacher.  In 2000, our artist moved to Amsterdam (the Netherlands) where she started restoring and creating icons and classical paintings. Not long after, she began developing her own unique contemporary style, and gained international recognition.
Yulia Muravyeva's art transports us to a pasture brimming with delicate wildflowers. Her breathtaking works transmit positive energy and peacefulness. Thick layers of paint are masterfully applied to add dimension to her vibrant flora, while the backdrop showcases varying hues of color.
Currently, Yulia's floral work can be found in many European galleries and at international art fairs.