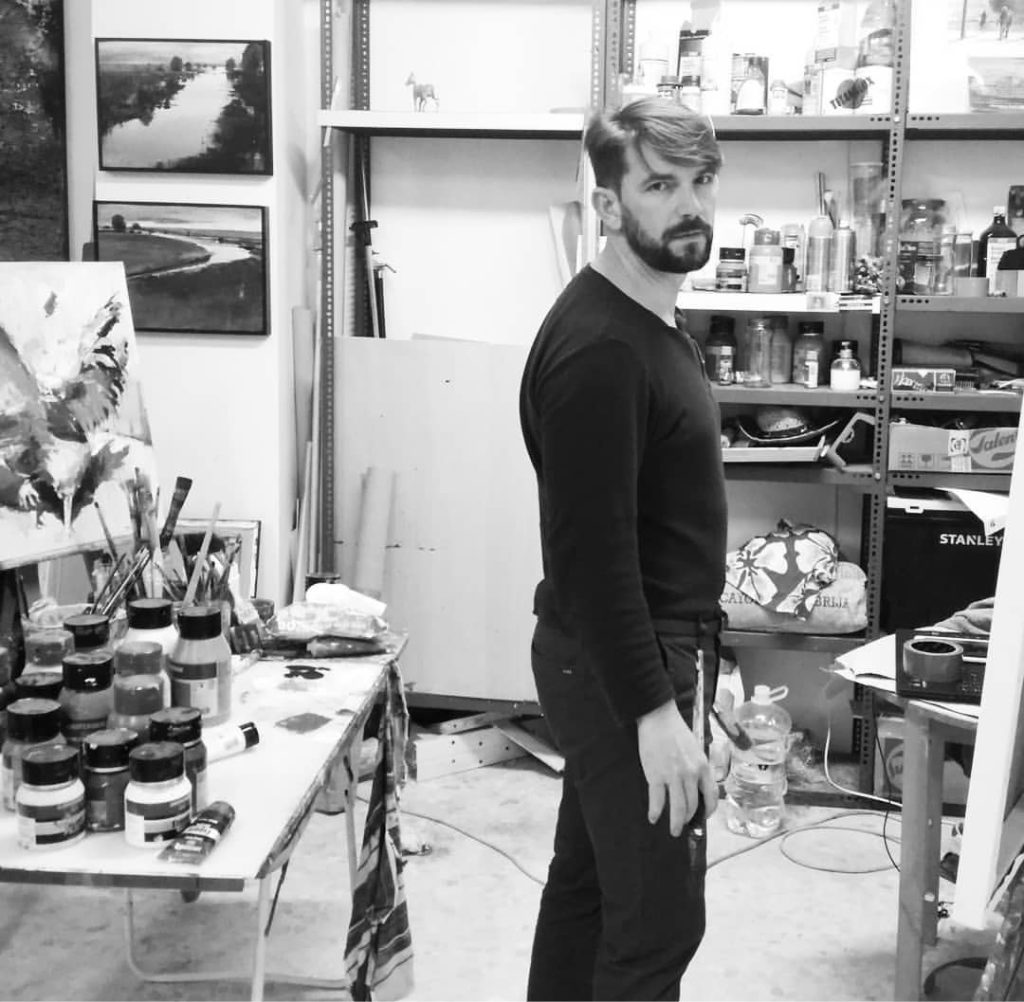 David Noalia is living in Seville, Andalusia. At 17 years old, he sold his first paintings to an art dealer who quickly ordered him a dozen others paintings. At that decisive moment, he understood that he could live from his art.
In his work, figuration and abstraction coexist. The first as a base, the second as an aspiration. But it is a constant struggle between the two because, as soon as the eye discerns a form or a figure, traces, spots and stains destroy this precarious balance: "I know how it starts, but I never know how it will end" says David Noalia. When he paints, the artist is in a permanent state of listening in front of his painting: "it is when I am sublimated, moved, and when my horse has acquired its own character that it is finished. It is not a question of time, but of sensation ".
For David, the horse is a universal theme, it is an "essential" subject. In art, it is the most represented animal since Prehistory, and one of the oldest artistic subjects. Originally from the Iberian Peninsula, the Andalusian horse that David Noalia cherishes for its extraordinary "elegance and power" represents the essence of Spain at its best: passion, color and drama.
Symbolically, the horse represents "movement", and the study of the animal predominates over the rider who is, in his works, totally neglected: "When it comes to reproduce the rider, he is impersonal, even if the reins mark his dominance. His figure is barely noticeable. I paralyze the image, I focus on one point and deconstruct the snapshot: when you reach the horseman, the figure is already decomposed".
Influenced by Sorolla's palette and light, Velazquez's brushstrokes and Gérard Richter's freshness, David Noalia revisits the great classics under a contemporary and vivid light. But David also admits being very influenced by the culture of the image, driven by the popularization of photography: "Our brain is a reflection of the stimuli we receive through advertising, social networks? The strength of my painting, color saturation and chromatic contrasts are probably the result of the way my mind has adapted to all these images I am exposed to. It is clear that if Leonardo da Vinci had had the technology we have today, he would not have painted as he did in his time. »
With great style, David Noalia combines artistic inspiration with the timeless beauty of horses, faces and sometimes even landscapes to create rich in colour and mesmerizing canvases.
The freshness and the energy of his work attracts collectors from the UK, Europe, USA and the Middle East.
MEDIUM: OIL ON CANVAS
Virtual Exhibition at the Puerta Catedral Gallery in Sevilla, Spain