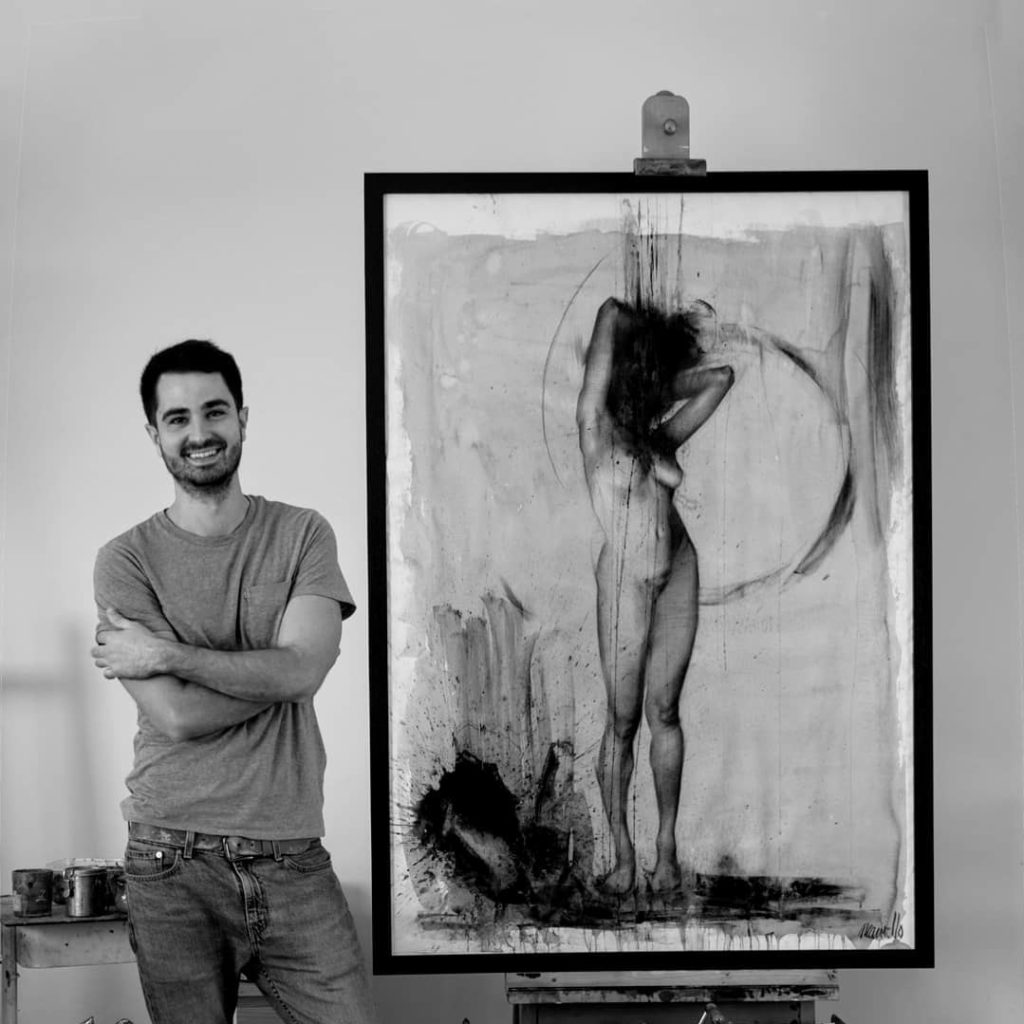 Pau Marinello

  is a young artist from Barcelona. After studying realism in Florence, Pau began teaching in the drawing program at the Barcelona Academy of Arts.
After several years, Pau started a new project as a freelance artist by creating "Geode Art Space" with the sculptor Eudald de Juana in a beautiful farmhouse near Figueres. It is in this "perfect environment" that he created the "human" series, a magnificent series based on the expression of the human body that draws on a mix of contemporary sensibilities. The artist generally works with charcoal, coal and white chalk.
Pau Marinello is an award-winning artist. His works have traveled around the world and are now part of several private collections.
MEDIUM: CHARCOAL ON PAPER / OIL ON CANVAS