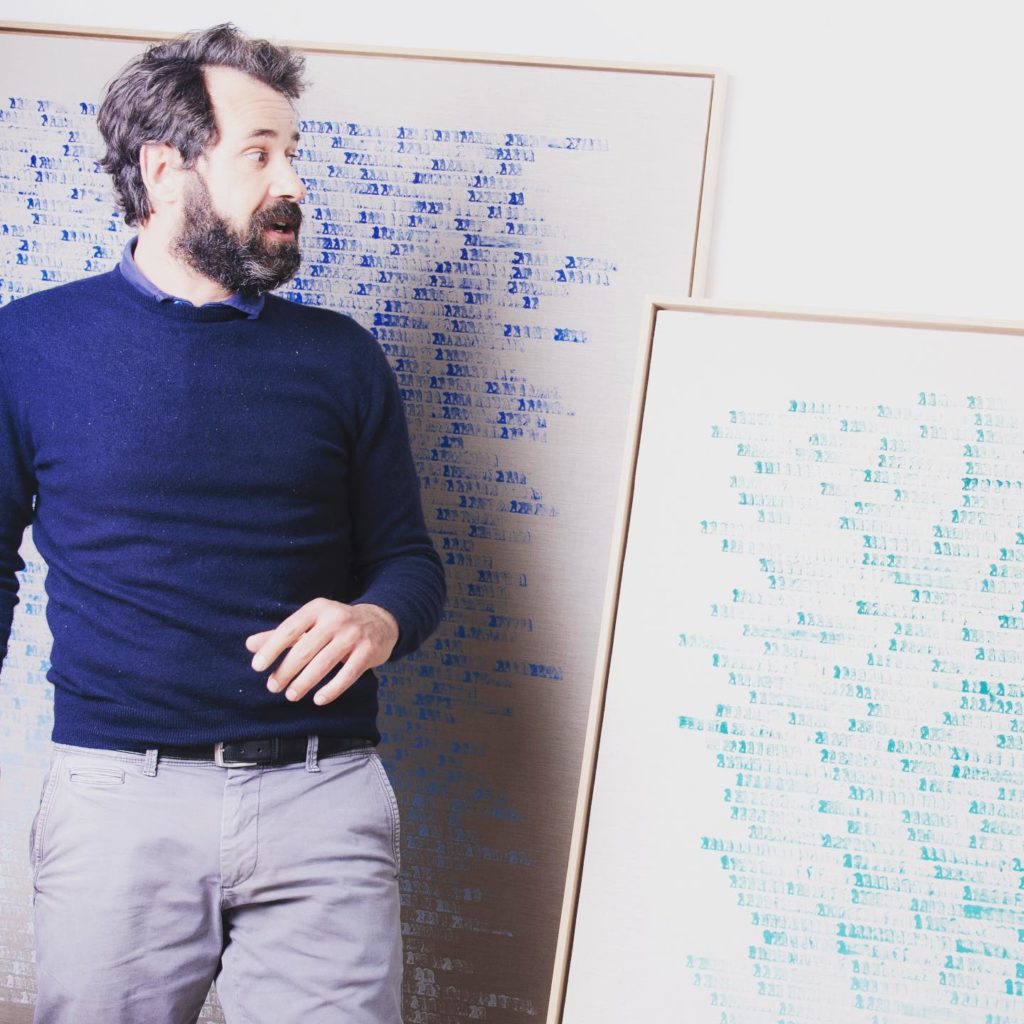 Paolo Ceribelli was born in 1978, he lives and works in Milan. His artistic career begins with a series of works focused on the stylization of the most common everyday gestures.
In 2006, Paolo took a creative turn in his technique, language and content with the series "Soldiers". These small plastic figurines, toys for little boys, will become a real obsession for Paolo.
With the help of colorful little soldiers that he positions perfectly, Paolo Ceribelli builds world maps, flags, organizes geometric ranks and targets. The result is very pictorial and expressive. The work is three-dimensional and, thanks to a skillful management of color, also acquires a kinetic value. However, even painted and aligned, a little soldier remains the symbol of the daily wars that afflict our planet, of barbarity and destruction. And this is where all the ambiguity and irony of this artistic production lies. Imaginary armies of toy soldiers, sometimes even tanks, will thus remind us of the geo-historical presence of a constant and dominant thought of war.
It is both beautiful and violent!
MEDIUM : PLASTIC SOLDIERS / TANKS ON BOARD