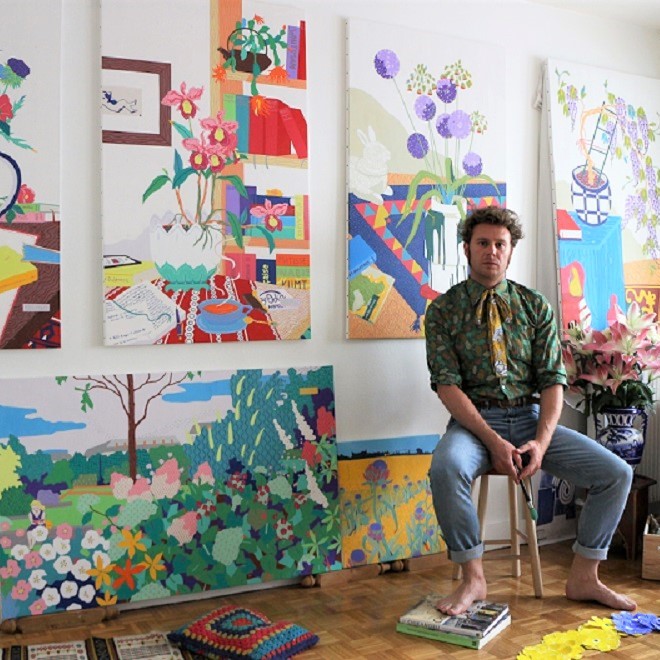 Born in 1987 in Slovakia, Michal Korman began his artistic training at the age of 5 with Jozef Jelenak, member of the Academy of Fine Arts. Very soon attracted by Fauvism and Expressionism, Michal discovered, when he was 12, oil painting and started to paint on canvas.
In the footsteps of Jonas Wood or John McAllister, his current landscapes, still lifes and interior scenes are aesthetically very refined.
Parks, fields, gardens or flowers, the plant world is an inexhaustible source of inspiration, so much so that the green world and the space formed by plants are at the heart of his artistic research. For Michal, plant life is not subject to any artifice and any green space can become a kind of indoor garden.
Using bright colours, Michal prioritizes patterns and forms while flattening the pictorial space in his compositions, from which emanates a pleasant freshness and healthy vitality.
MEDIUM: OIL ON CANVAS