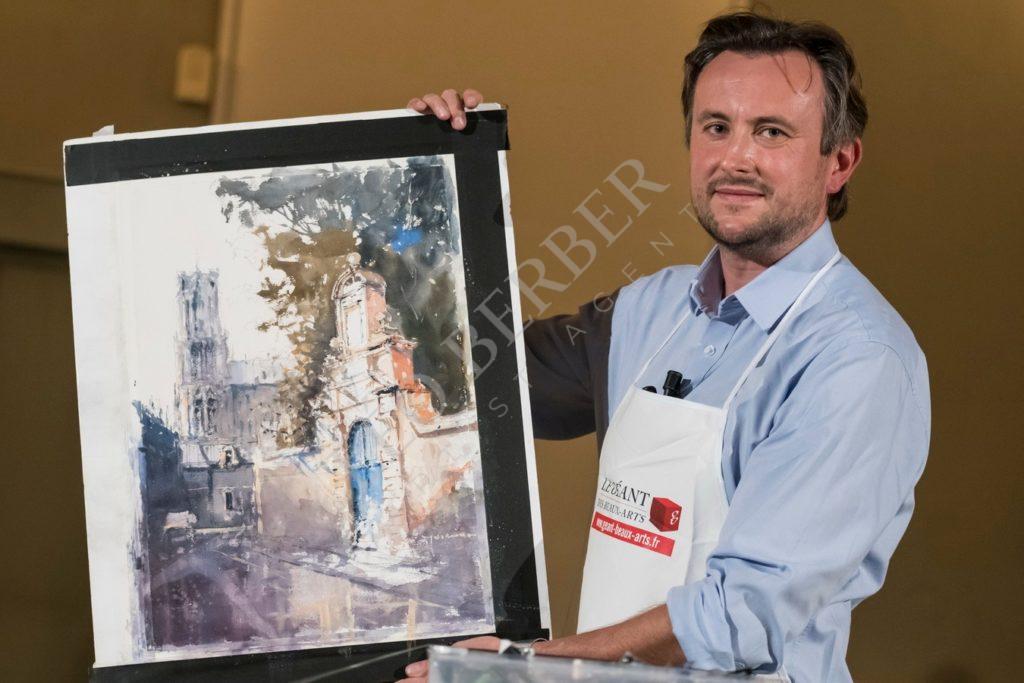 Born in 1977 in Poland, Michal Jasiewicz studied Architecture at the Cracow University of Technology. During his architecture studies he started working as an architect beside his father. After a few years of strictly engineering work, he started to spend more and more time on painting. He made trips to European countries, started exhibiting his works in local galleries and got very positive feedback. Around 2010 he was invited for several individual exhibitions. Gradually, his passion for painting became more than a simple hobby and he decided to make it his profession.
Michal owes his success to his ability to transform any subject into a half-realistic, half-poetic visual language. Covering an infinite variety of subjects, his subtle and harmonious paintings have conquered audiences and galleries around the world.
Michal paints primarily from his photographic memory. He imagines the natural beauty and contrasts of light and shadow and translates these visions onto canvas with great ease and sensitivity.
Although Michal draws his inspiration from the natural landscapes, rivers and mountains where he has lived, his European cityscapes and New York views reveal his passion for architecture.
Michal is a recognized watercolor artist. He is often invited to run painting workshops and live watercolour painting sessions both in Poland and abroad.
The beauty and the freshness his work attracts collectors from the UK, Europe, USA, China and the Middle East.