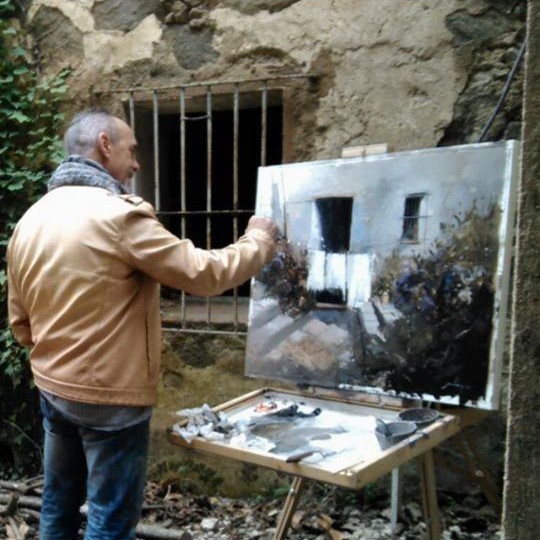 Josep Millas is a self-taught artist born in Barcelona. He has developed his personal style far from the art galleries, following the rhythm of the fast painting competitions in which he has won some 600 prizes.
Josep mainly executes his works in the open air, brilliantly painting the beauty and simplicity of what lies before him: flowered balconies, climbing alleys, withered façades… In the impressionist vein, his remarkable gestures and his great mastery of colours invite us in to calm and luminous scenes.
Between abstract and figurative, Josep plays with contrasts by working on some blurred areas while refining the details of the foreground.
Josep Millas is currently represented by galleries in Europe and Canada. Parts of his works can be found in private collections in Europe and the United States, and some museums.
MEDIUM: ACRYLIC / OIL ON CANVAS