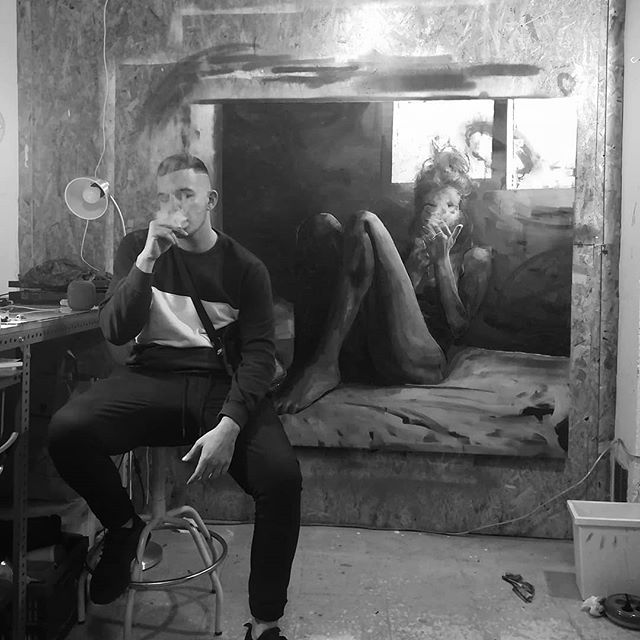 Born in 1992 in Andalusia, Conrado López is known in the world of graffiti as size92. It's on the dilapidated walls of Jerez de la Frontera, the city where he grew up, that he began to tame the spray can. Then, Conrado studied higher illustration at the José Nogué Art School in Jaén, and, in 2016, he decided to move to London. The British Capital, culturally very active, became the place of his first exhibitions, notably at the Brick Lane Gallery in THE trendy district of Shoreditch.
Although graffiti is the essence of his artistic approach, Conrado is constantly enriching his technique in order to diversify his creative universe. After having approached and explored his everyday life by revisiting the concept of still lifes (using shoe boxes, spray cans) and direct and lively portraits, Conrado has recently turned to nude studies.
Thanks to strong and audacious flat tints, he infuses his models with a lot of power and energy. His very expressive nudes are animated by a beautiful aesthetic force. The staging, the composition, the colour contrasts, everything aims to sublimate the model, to explore its beauty and sensuality.
MEDIUM: ACRYLIC / OIL ON CANVAS