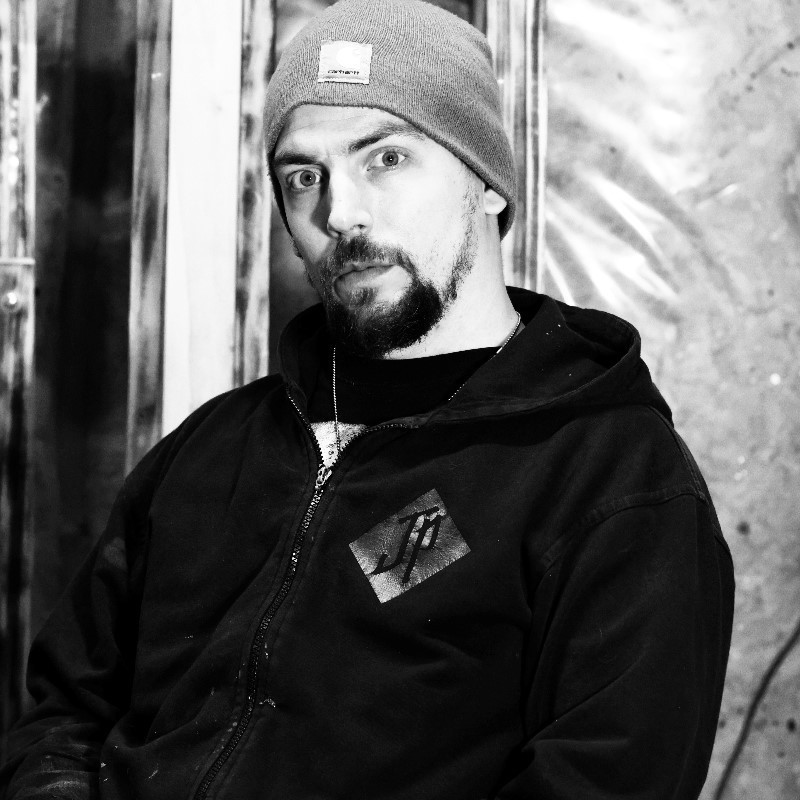 Brian Porter -born in Ontario, Canada- has been showing interest in street and graffiti art from a very young age. Passionate about every aspect of this movement (skateboarding, music, VHS films,…) he took each facet along as inspiration in his love for drawing.
In the early 90's, the young artist hitch-hiked across Canada -trading art for rides- while dreaming about the world he could shape, using art as a main focus. His travels became world travels and Porter started displaying street art in major cities like Toronto, Tokyo, LA. The artist continued to integrate life events and personal experiences into his work and created a unique style in a way that his works effortlessly become recognized as "A PORTER".
His talent has also been confirmed by various contest wins and public art prizes such as his win in the Warner Brothers "The Watchmen" graffiti contest and gaining "The Williams Mill Art Prize".
With decades of graffiti experience, airbrushing, using pallet knives and charcoal, painting with deep mountainous textures and applying explosive brush work, Porter has been able to create name in the art world and eventually branches into fine art. His works can be found in numerous top galleries in Canada and USA. 
MEDIUM: MIXED MEDIA